9 Side Dishes to Serve with Smoked Turkey Breast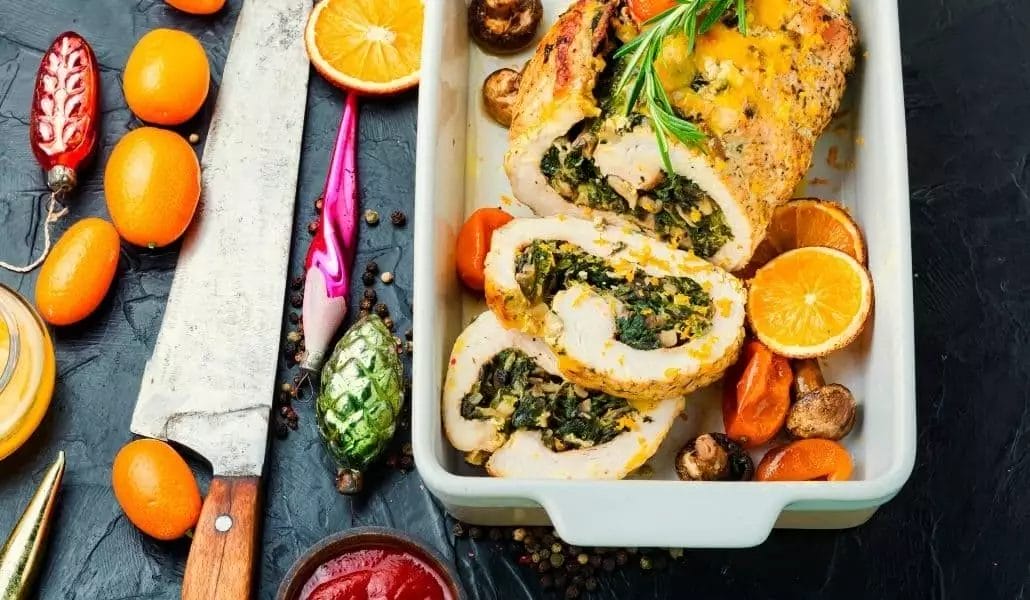 Smoked turkey breast is a delicious and healthy dish that can serve as the main course or as a side dish for smoked turkey breast. In this blog post, we will provide you with nine recipes for delicious side dishes that will complement smoked turkey breast perfectly!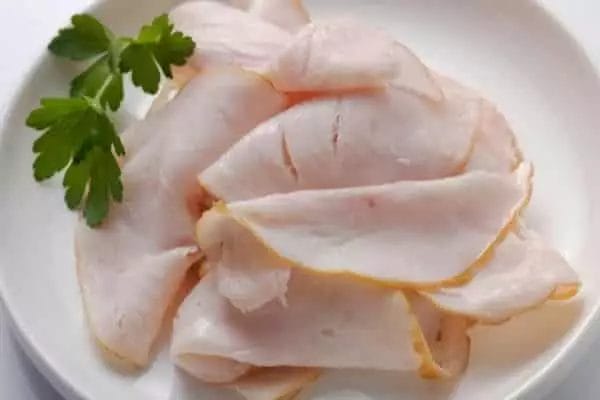 1. Cranberry Sauce
Cranberry sauce is often served with smoked turkey breast, and for a good reason. The smokiness of the turkey goes well with the tartiness of the cranberries, and the sweetness of the sauce balances out the richness of the meat. It's also quick and easy to make, which is always a plus when you're having people over.
Just put the cranberries, sugar, water, and orange juice in a saucepan and heat it over medium heat until it boils. Then turn down the heat and simmer for 10 minutes, or until the cranberries are soft.
2. Green Bean Casserole
Green Bean Casserole is a traditional Thanksgiving side dish for a reason. The creamy sauce and crunchy onions offer just enough flavor to balance out the smoked turkey breast. It's also simple to prepare ahead of time, which means one less thing to worry about on Thanksgiving. Simply mix green beans, cream of mushroom soup, and Parmesan cheese in a casserole dish to create Green Bean Casserole.
Then sprinkle with fried onions and bake at 350°F until hot and bubbling. This meal is guaranteed to please your visitors!
3. Mac and Cheese
Mac and cheese is a classic side dish that pairs well with smoked turkey breast. This rich and creamy dish can be made with different types of cheese, such as cheddar, Gruyère, or Gouda. For a twist on the traditional recipe, you can add bacon, green onions, or diced tomatoes.
If you're looking for a lighter option, you can make mac and cheese with Greek yogurt or cottage cheese. No matter what ingredients you choose, mac and cheese are sure to be a hit at your next holiday meal.
4. Mashed Potatoes
When it comes to comfort food, mashed potatoes are hard to beat. They're creamy, rich, and perfect for soaking up all the delicious juices from your smoked turkey breast. Plus, they're easy to make ahead of time, so you can focus on enjoying your holiday meal.
If you're looking for the perfect mashed potato recipe, look no further. This simple recipe uses Yukon Gold potatoes, milk, butter, and a little bit of salt and pepper. You can also add in some shredded cheese, green onions, or other herbs for extra flavor. Serve your mashed potatoes alongside your smoked turkey breast and enjoy a holiday meal that's sure to please.
5. Sweet Potato Casserole
Thanksgiving is all about the turkey, but don't forget about the sides! After all, they are what finish the meal. There are a few side dishes that go very well with smoked turkey breast. First, there are mashed potatoes. The creamy potatoes complement the smokey taste of the turkey.
So, when you're preparing your smoked turkey breast supper, be sure to include some (or all!) of these delectable side dishes. Your visitors will appreciate it!
6. Cornbread Dressing
Cornbread dressing is a classic side dish that pairs well with smoked turkey breast. Made with a mix of cornbread and breadcrumbs, the dressing is usually seasoned with sage, onion, and celery. For a more flavorful dish, you can also add in some crumbled bacon or sausage.
To make the dressing, simply combine all of the ingredients in a bowl and bake in the oven until golden brown. Serve warm alongside your smoked turkey breast for a delicious Thanksgiving feast.
7. Baked Beans
Baked beans are a classic side dish that pairs well with smoked turkey breast. There are many different recipes for baked beans, but the most common ingredients include beans, bacon, onions, and brown sugar. They are cooked in a sweet and savory sauce, which helps to enhance the flavor of the smoked turkey.
Baked beans can be served hot or cold, and they can be made ahead of time, making them a convenient side dish for any holiday meal. Serve baked beans alongside some other classic side dishes like mashed potatoes and green beans, or get creative and try something new.
Either way, your guests are sure to enjoy this delicious dish.
8. Collard Greens
A traditional side dish for many smoked types of meat, collard greens are a delicious way to add some color and nutrients to your plate. While they can be enjoyed on their own, collard greens are often cooked with other ingredients like bacon, onions, and garlic.
This adds flavor and depth to the greens, making them a perfect complement to smoked turkey breast. To cook collard greens, simply simmer them in water or broth until they are tender. Then, season to taste with salt, pepper, and other herbs and spices.
Serve as is or with a vinegar-based sauce for an extra punch of flavor. Are a versatile side dish that can be enjoyed all year round. So next time you're smoking turkey breast, make sure to add some to your plate!
9. Pumpkin Pie
Pumpkin pie is the quintessential Thanksgiving dessert, and it also happens to be an excellent choice for pairing with smoked turkey breast. The sweetness of the pumpkin filling pairs perfectly with the smoky flavor of the turkey, and the flaky crust provides a perfect contrast in texture. Plus, pumpkin pie is easy to make ahead of time, so you can focus on enjoying your holiday meal without having to worry about dessert.
Conclusion
As we come to the end of our list of side dishes that are perfect for serving with smoked turkey breast, we hope you've found a few recipes that will inspire you in your holiday meal planning.
Whether you decide to go with classics like green bean casserole and mashed potatoes or something a little more adventurous, like collard greens and cornbread dressing, we know you won't be disappointed. And don't forget dessert! Pumpkin pie is always a hit this time of year. We wish you all a very happy Thanksgiving!